Synopsis
El Gallo Giro offers good Mexican food at a great price. Combined with friendly service, this is one place the lunch crew frequents.
Review
This is another one of those places that the lunch crew frequently drove past and one day stopped by to see what they had to offer. What we found was a place that we've kept coming back to.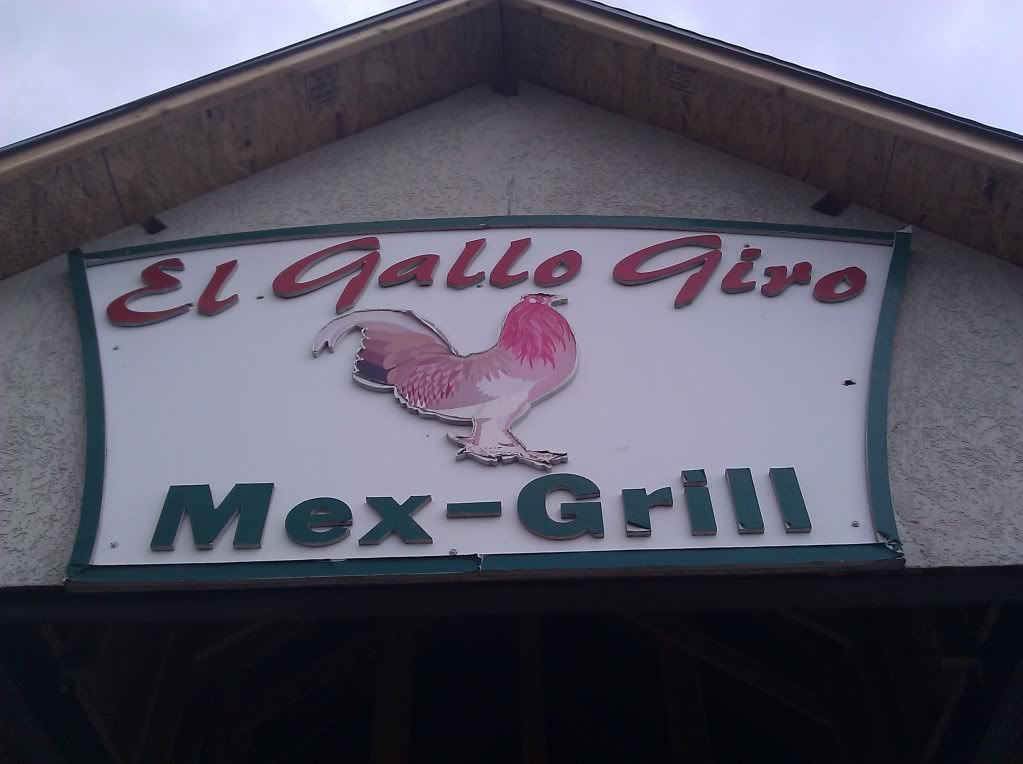 The outside looks a bit old and rundown, but the inside is very hospitable. It is a relatively older building, but they have done a pretty good job keeping up the building. Once we entered we were amazed all the different menu choices. We could literally get just about anything we want. My favorite lunch combo is the #4 which includes to enchiladas, a burrito, rice, beans, and a drink for only $5.99! Most places would consider that their entire lunch special; this place, however, has a number of other items ranging anywhere from $4-8. And they seem to keep adding things to their menu every few month. The fact that it fits our budgets so nicely one reason why we keep returning.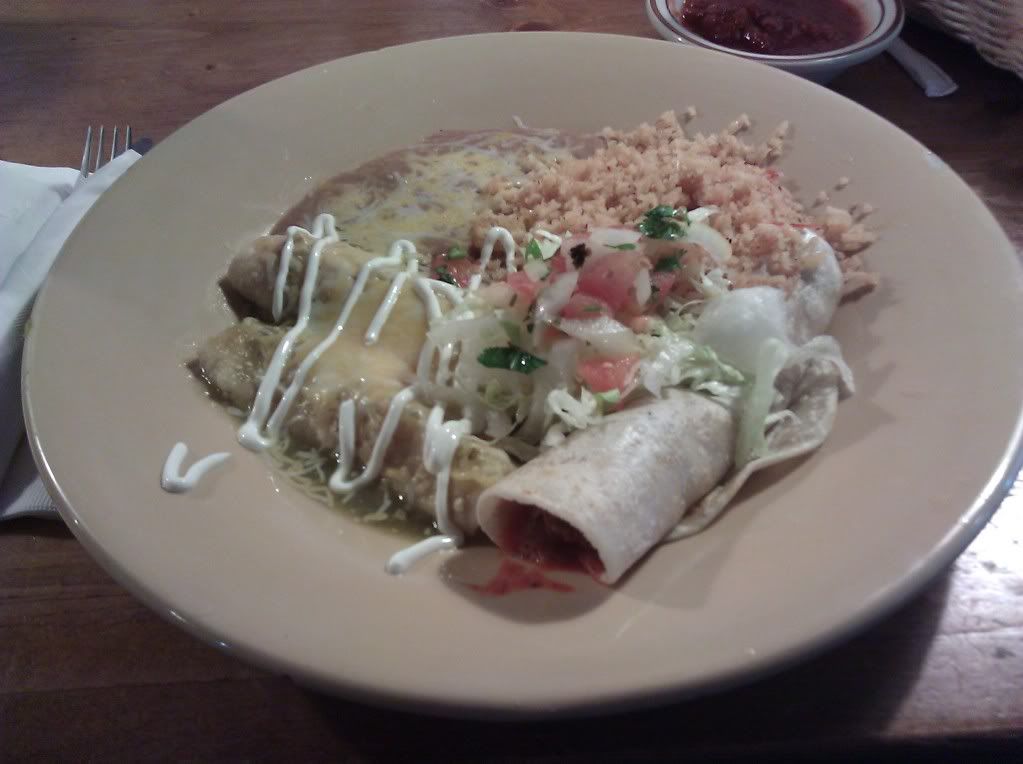 As with most Mexican restaurants, once you sit down they bring out the chips and salsa. Theirs are some of my favorite. Their tortilla chips are relatively thick, crunchy, and the salsa is nice and thick. It is, as one would expect, spicy but only mildly so. Soon my usual order comes out -- the #4 with enchiladas and a burrito. For the meat I typically order chicken enchiladas and a pork burrito although I sometimes mix it up with the steak. The pork is well marinated and tastes very good. They also cover the enchiladas with sour cream and cheese as well and that topped with the green sauce is what I crave the most about the meal. The chicken as well has a hint of lime that mixes well with the sauce, sour cream, and cheese which is why I order it with the enchiladas instead of the burrito.
The beans are cooked well and the cheese melts nicely on top of it; the rice is good, too. The service is always friendly and eager to serve. It's worth a visit at the very least and at this price it isn't something to regret.
Cost and Big John Rating
$5.99 = #4 Lunch Special
9 = Service
8 = Ambiance
9 = Taste
9 = Quality
10.5 = Price Rating
9.2 = Big John Rating
Notable URLs
El Gallo Giro Website