Synopsis
The food and price were good, but the service leaves something to be desired.
Review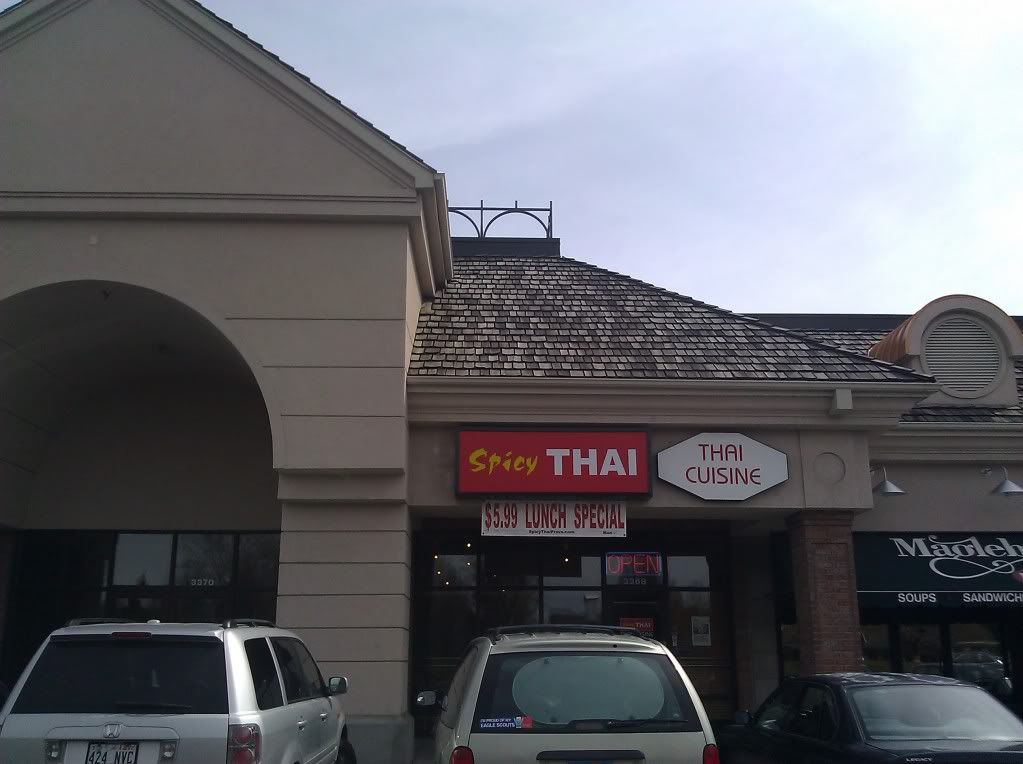 One of the lunch crew decided to give this place a try. He was coming back from a tough morning on the slopes and due to its relative proximity to Provo Canyon (and the fact that we haven't eaten here yet) asked us to come on by. Although it is a bit further than we typically go (and we needed to pass several Thai restaurants to get here), we agreed.
Upon entering, I was amazed at how small it was. Most Thai places in Utah County are small; this seems a bit smaller than most but not bad. Just a little while later the server came, showed us our seats, and we were ready to order.
The special today was the red curry, but it can be substituted for Mussaman. The fresh roll was quite good and the peanut sauce added to the flavor. Although the soup shown here is the coconut, I ordered the sweet and sour which was switched on someone's plate. The sweet and sour wasn't what I typically would expect. The soup itself was mostly a clear color instead of the brown I've normally had. There were also large helpings / slices of vegetables and chicken which went very well with the broth. I thought it was unique and quite tasty; something I'll remember the next time I come.
The Mussaman was a typical Mussaman and tasted similar to most that I've had (which was what I was looking for in the curry). Overall I thought the food was excellent. Because it was a lunch special, the portion sizes were smaller than I would normally prefer with Thai food, but this is typical for a Thai lunch special (and it's fairly priced as well). My biggest (and really only complaint) was the service. The meal came out fairly quickly, but we didn't get our napkins or silverware until the meal was halfway through and our glasses were empty for most of it. It could be that the person who helped us was new; however, everything else was pretty good. Next time I'm in the area looking for Thai, I'll stop on by.
$7.99 = Lunch Special (Mussaman Curry, spring roll, and soup)
Service = 6
Ambiance = 8
Quality = 8
Taste = 8
Price Rating = 8.0
Big John Rating = 7.5