Synopsis
The Massaman Curry at Pad Thai Siam was very good because of the larger chunks of vegetables and chicken. The service could use improvement (a common theme in Thai Restaurants), but overall I was very pleased with the experience.
Review
Being a fan of Thai Chili Gardens, I really enjoy this place as well. The inside is well furnished with Thai decor and a complimentary fish tank greets the guests in their waiting area. Even though it's Pad Thai Siam and owned by a new owner, the decor is the same as the old Thai Chili Gardens but the menu is very different.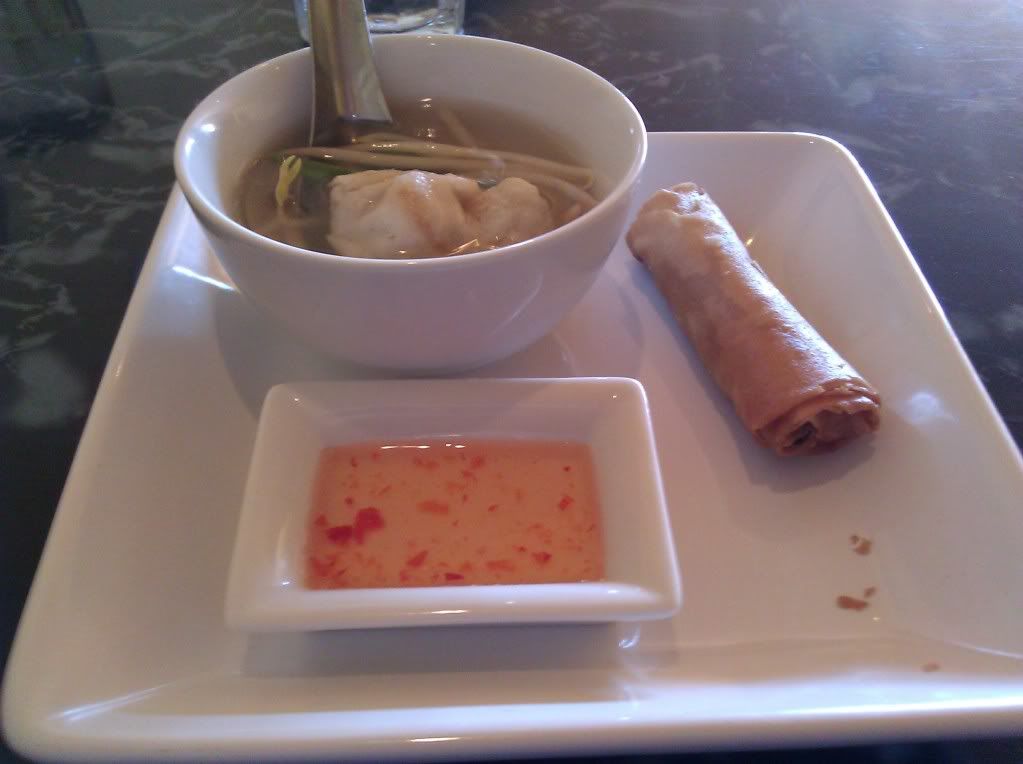 One thing we pleasantly noticed was the addition of a lunch menu. For some members of the crew the previous lunch prices were a little steep, but this new menu will allow us to eat here more frequently. Not seeing my usual on the menu, I went with my second usual -- the Massaman curry.
With the lunch special ordered, the slow business day allowed for quick service and we soon had our appetizer (which comes with the lunch special) consisting of wonton soup and an egg roll. I think this wonton soup is the best I've had! The meat was full of flavor and I like the fish sauce included in it, the wrap wasn't doughy or overdone but done just right, and the broth was good as well.
Before our soup was finished, out came the curry. Although it was a lunch special, I was impressed with the portion size. When I left, I didn't feel like stopping by a dollar menu somewhere. Their Massaman includes avocado as well as the typical potatoes, cashews, onions, and chicken. It was good to see the avocado in there, but it wasn't something I really noticed. The potato chunks were larger than I expected and were perhaps a little undercooked but not too bad. Everything else about it was excellent; the chicken tasted great as well as the onion slices and cashews. I really enjoyed it.
Overall I thought the food was excellent. The service, for the most part was pretty good; however, my biggest complaint is that we never had a refill on our drinks. For me, refills are critical when it comes to good service and not having refills is costly. However, overall I was pleased with the experience and grateful there was a satisfying lunch menu. Next time I'll get the rest of the lunch crew to come.
$6.95 = Massaman Curry Lunch Special
Ambiance = 8
Service = 6
Quality = 9
Taste = 9
Price Rating = 9.1
Big John Rating = 8.0